What is Personal Care & Companionship?
---
Our Personal Care aides can assist with toileting, bathing, grooming, laundry, meal prep and other household activities to promote independence. This type of care does not require the oversight of a licensed medical professional.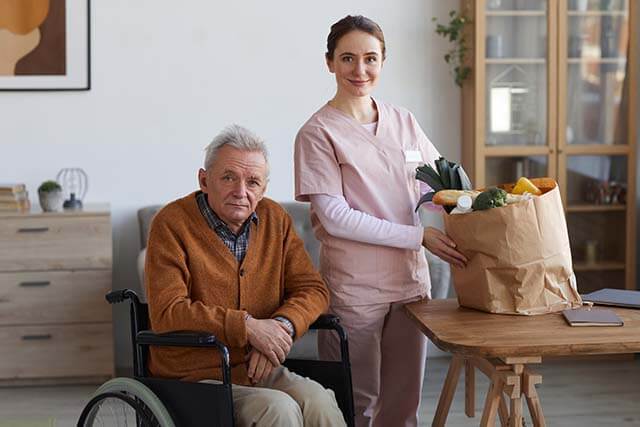 Personal Care & Companionship is also known as:
Non-Medical Care, Non-Medical Home Care, Homemaker Services, Companion Care, or Aide Services
Personal Care & Companionship may include activities such as:
Toileting, Bathing, Grooming
Dressing, Laundry/Linen Changes
Meal Prep & Feeding
Medication Reminders
Escorting to Appointments
Companionship & Supervision with Neurological Clients/Consumers
---

Do I Need Personal Care & Companionship?
---
The best way to evaluate this need, is to contact your primary care physician if you are unsure if your program requires the skills of a nurse or you can contact us at (570) 287-4800 if you have further questions.
See Skilled Nursing, Physical Therapy, Occupational Therapy, Specialty Programs, or Ancillary Services for details on services provided by Compass Home Health & Rehab
Compass Home Health & Rehab complies with applicable Federal civil rights laws and does not discriminate on the basis of race, color, religion, national origin, age, disability, communicable disease or sexual orientation (an individual's sex, gender identity, sex stereotyping, pregnancy, childbirth and related conditions).
---
---