Our Mission
---
Compass Home Health & Rehab, LLC is guided by a tradition of personal, clinical and technological excellence. We are dedicated to providing the highest quality home-based care with compassion and respect for each person. Committed to Our Patients, Committed to Leadership, and Committed to Excellence.
What is Home Care?
Home Care is a general or broad term that includes both professional and/or para-professional support services to allow an individual to remain in their home. Professional caregivers are either licensed or certified such as nurses, therapists, or aides. Non-professional caregivers are aides that do not require a certification and often provide companionship, homemaker, and personal care services.
Types of Home Care offered through Compass Home Health & Rehab
Personal Care & Companionship
Assists with toileting, bathing, grooming, laundry, meal prep and other household activities to promote independence. This type of care does not require the oversight of a licensed medical professional.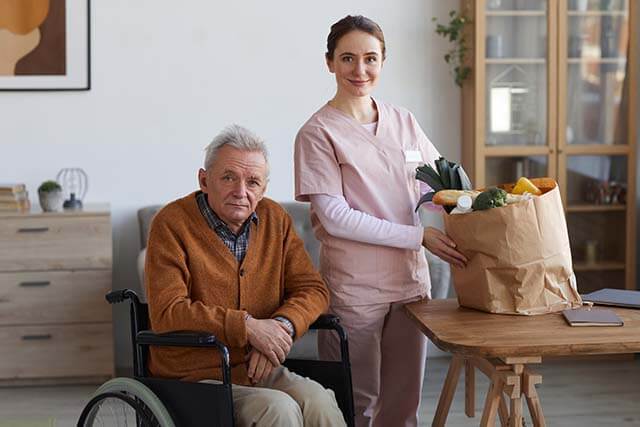 Also known as:
Non-Medical Care, Non-Medical Home Care, Homemaker Services, Companion Care, or Aide Services
Home Health
Intermittent professional services that are provided under the plan of care established by a physician to assist a patient in the prevention or recovery of a illness/medical condition.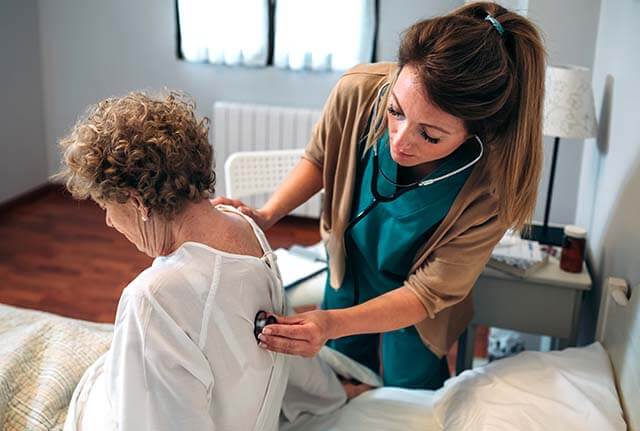 Also known as:
Medicare-Certified Home Health Care, Intermittent Skilled Nursing Care, Home Health Care or Skilled Care.
Home Care Examples through Compass Home Health & Rehab
Personal Care & Companionship
Toileting, Bathing, Grooming
Dressing, Laundry/Linen Changes
Meal Prep & Feeding
Medication Reminders
Escorting to Appointments
Companionship & Supervision with Neurological Clients/Consumers
Home Health
Skilled Nursing
Physical Therapy
Occupational Therapy
Speech Language Pathology
Medical Social Worker
Home Health Aide
Specialty Programs
Compass Home Health & Rehab
provides the services you need
(Click on link below for additional information)
COVID 19 Notice
Compass Home Health & Rehab conforms to all current CDC Covid 19 guidelines. Strict preventative practices are in effect to minimize the transmission of Covid 19 and to protect our clinicians, staff and patients.

See Skilled Nursing, Physical Therapy, Occupational Therapy, Personal Care & Companionship, Specialty Programs, or Ancillary Services for details on services provided by Compass Home Health & Rehab
Compass Home Health & Rehab complies with applicable Federal civil rights laws and does not discriminate on the basis of race, color, religion, national origin, age, disability, communicable disease or sexual orientation (an individual's sex, gender identity, sex stereotyping, pregnancy, childbirth and related conditions).
---
* Source: Data derived from 4th Quarter 2019 Pepper Report (Reimbursement model changed 01/2021 and PEPPER Report no longer counts total number of therapy visits).

---